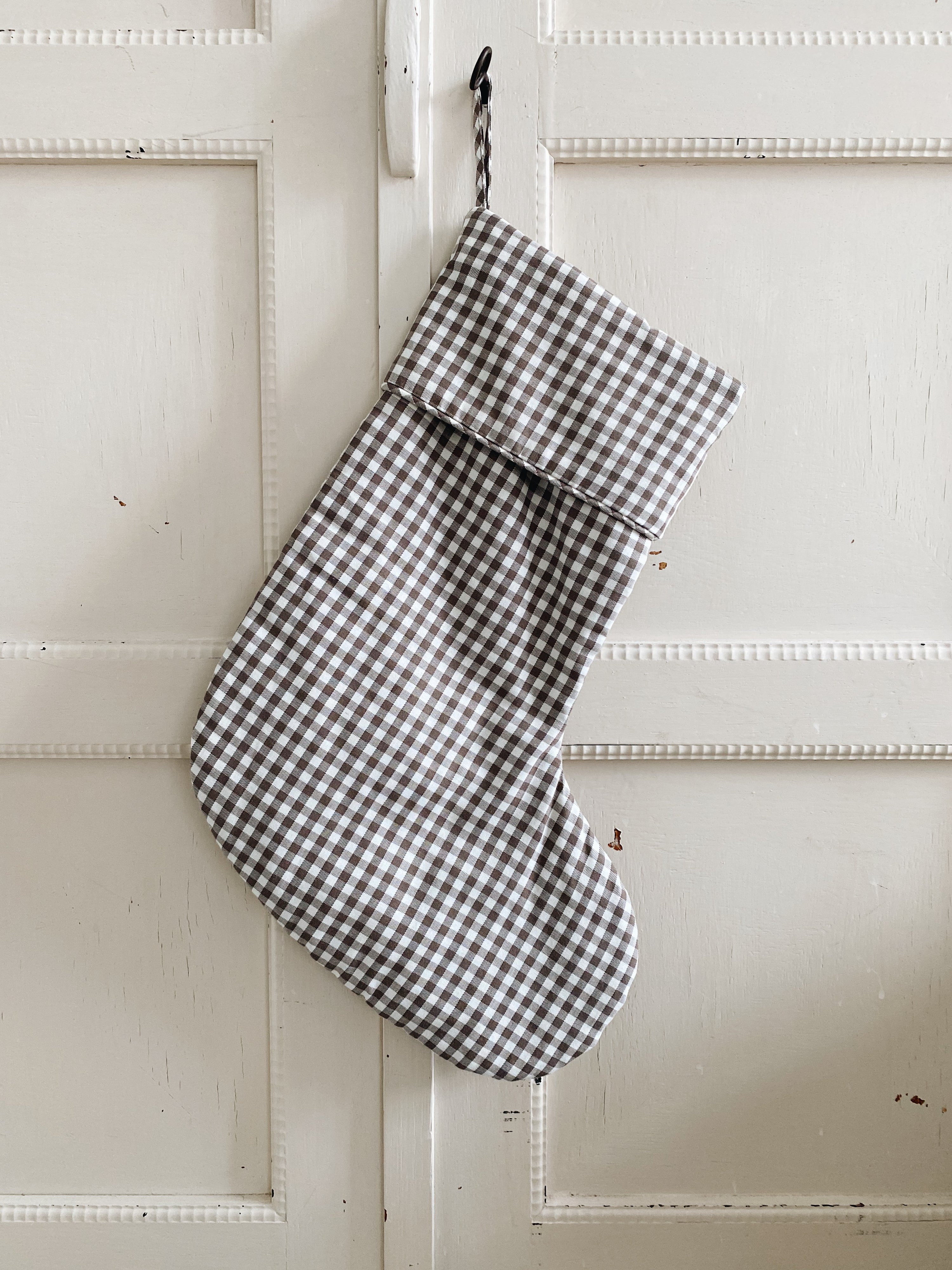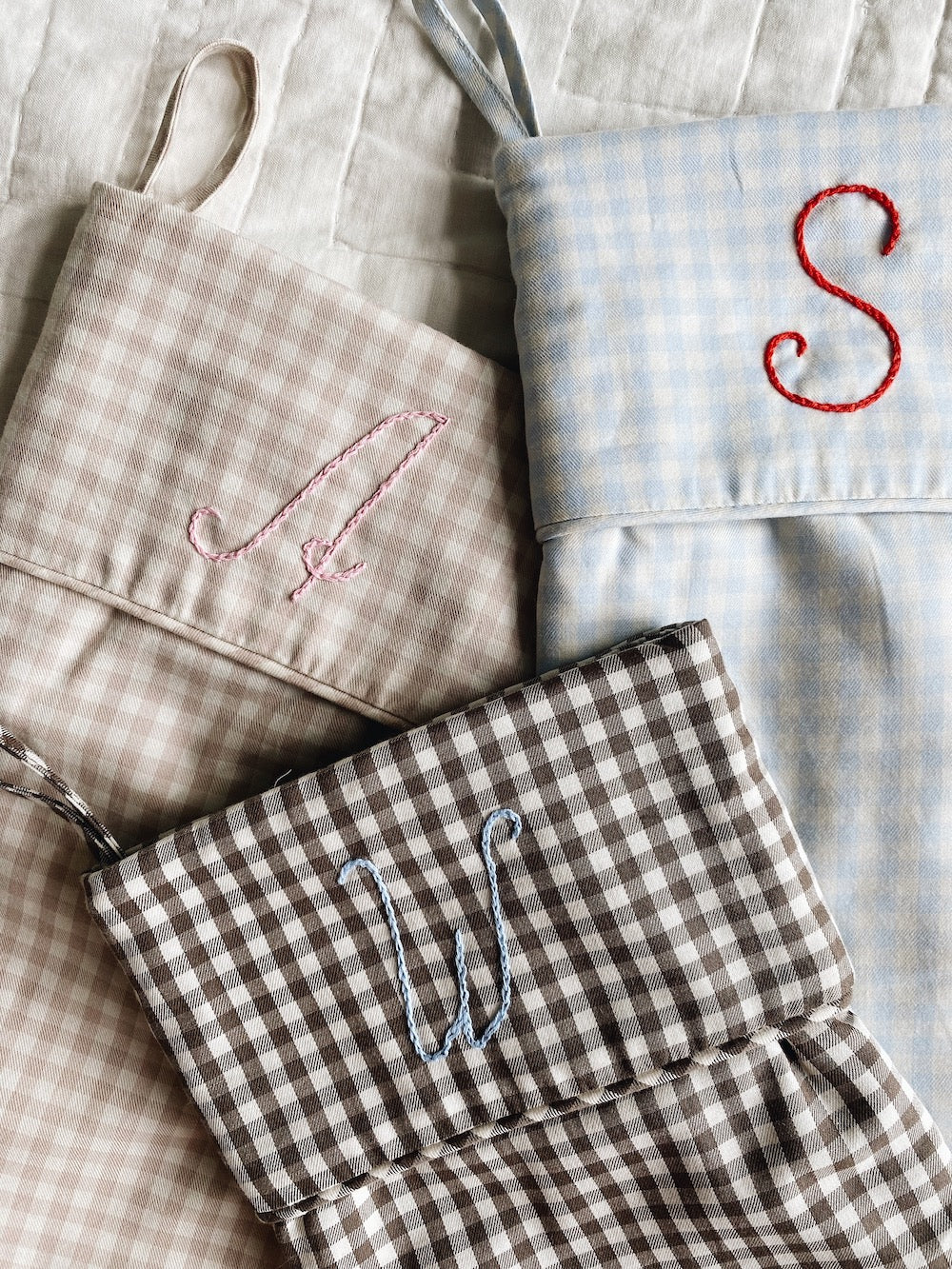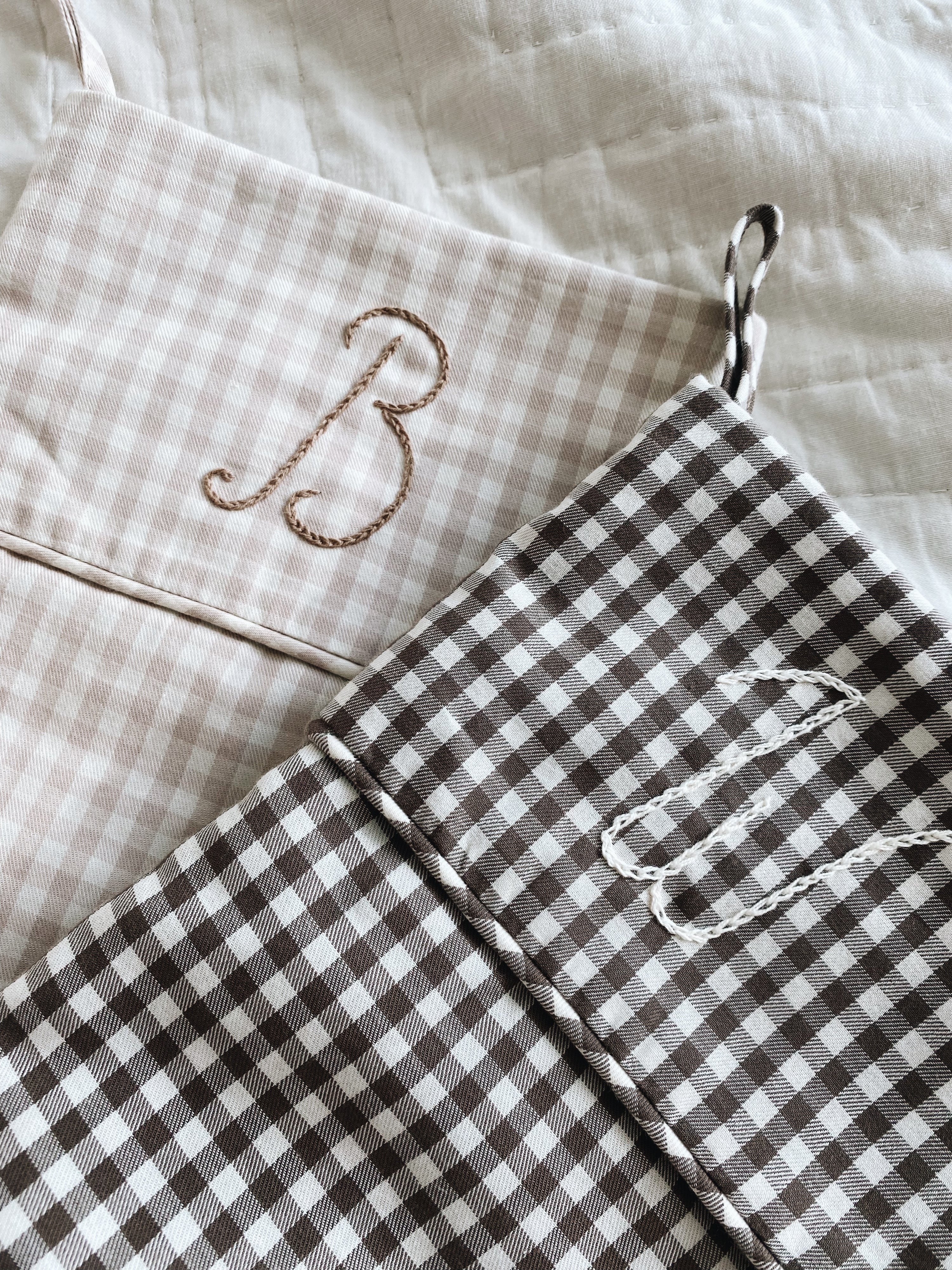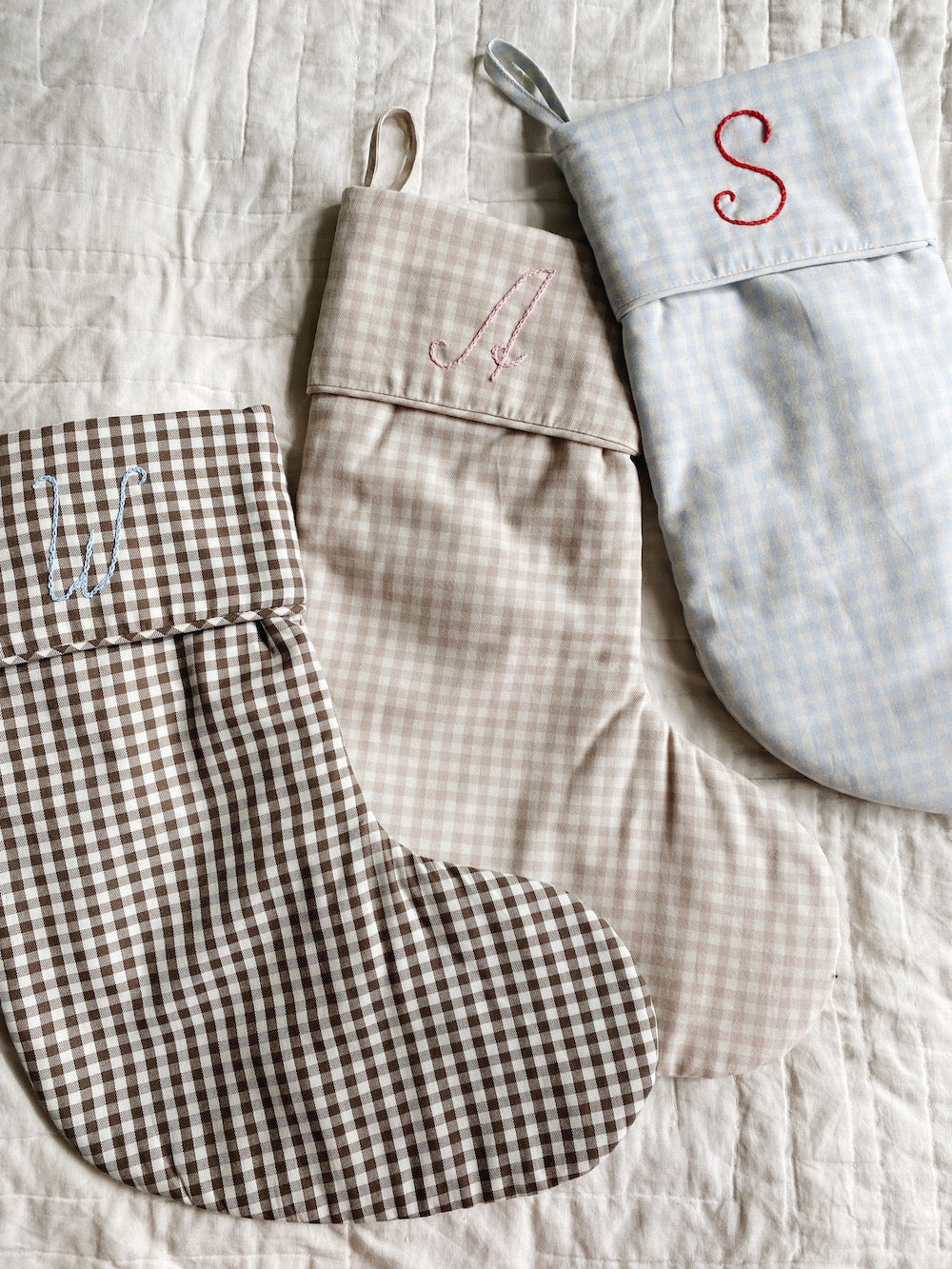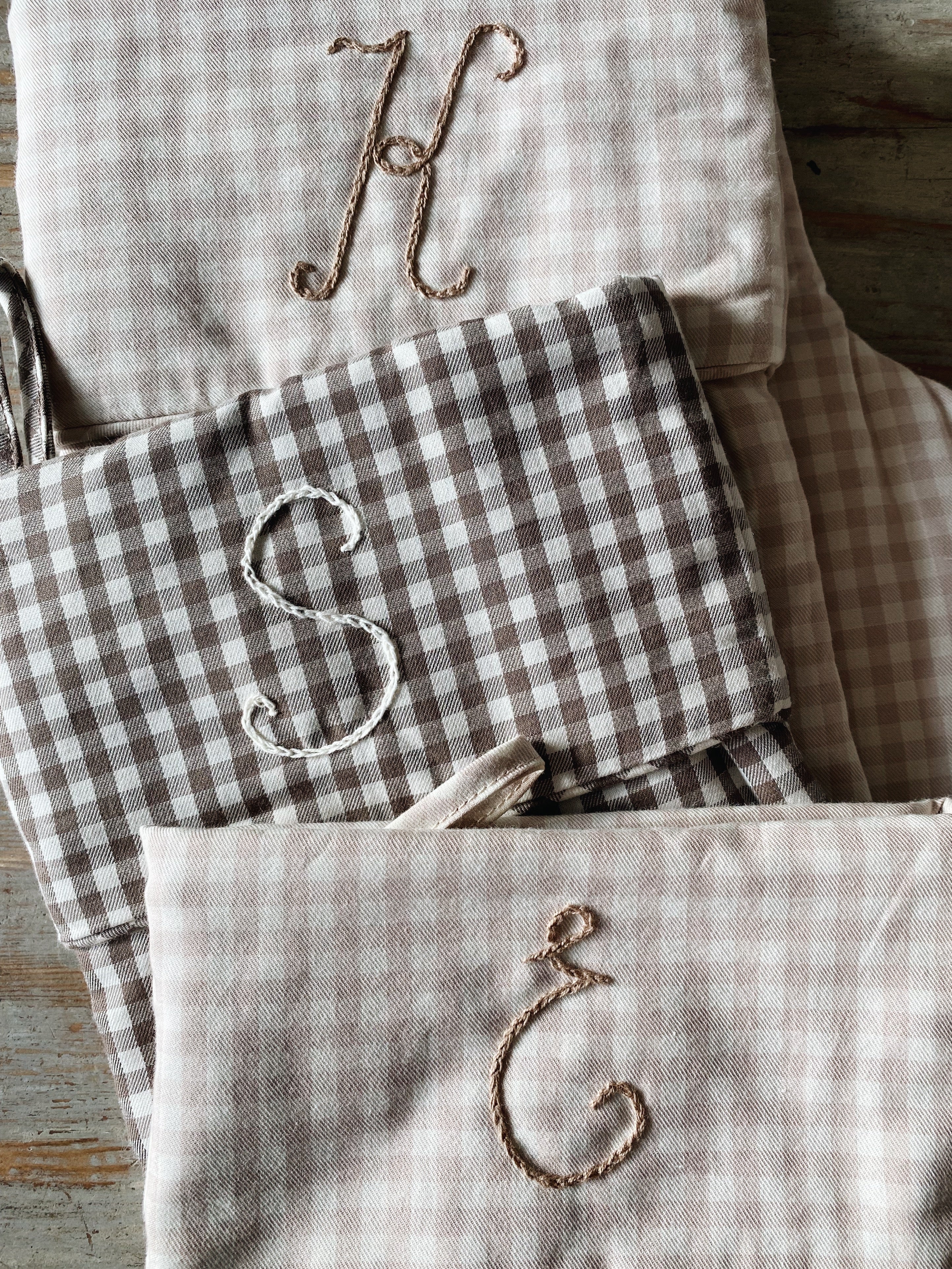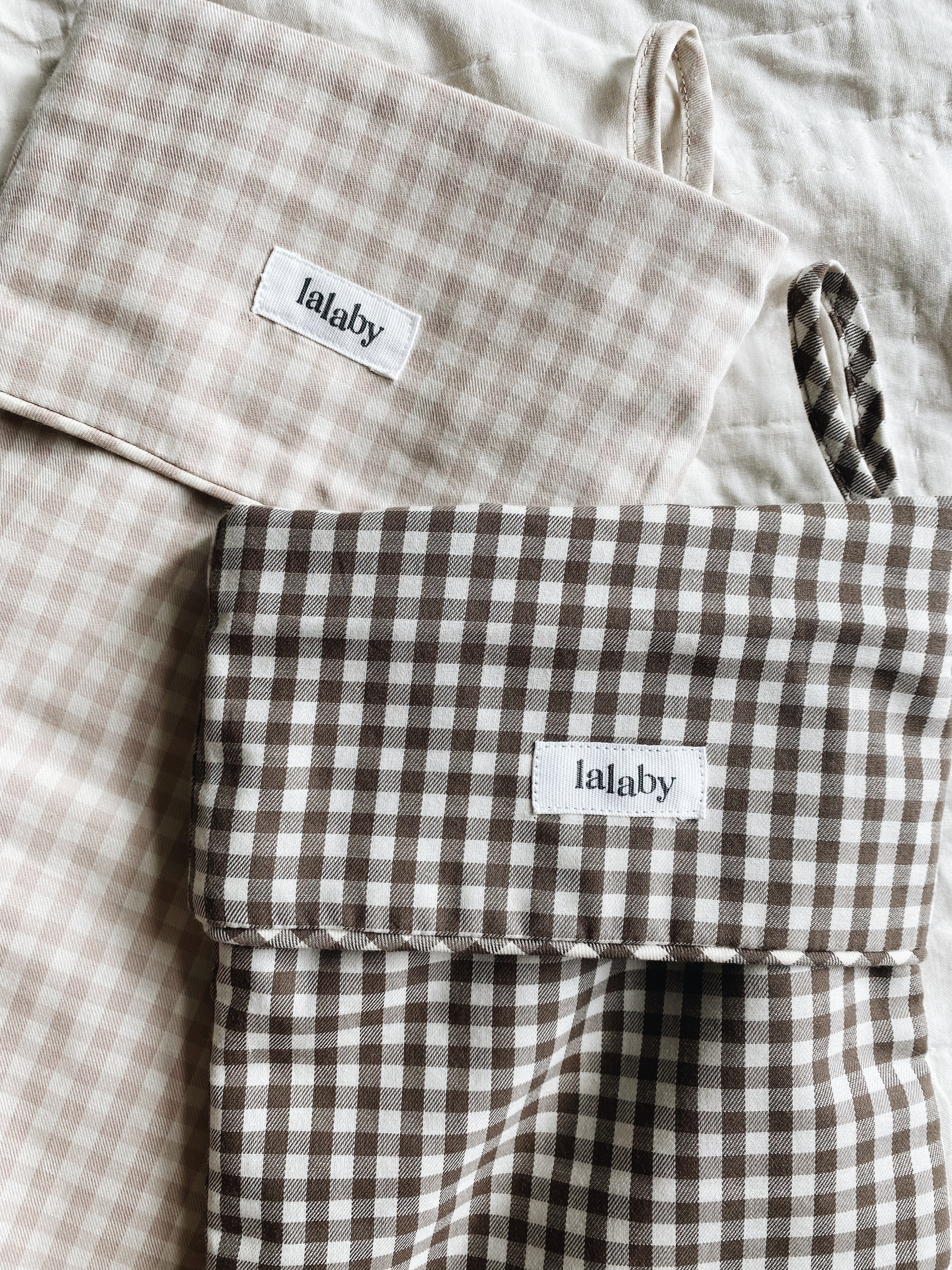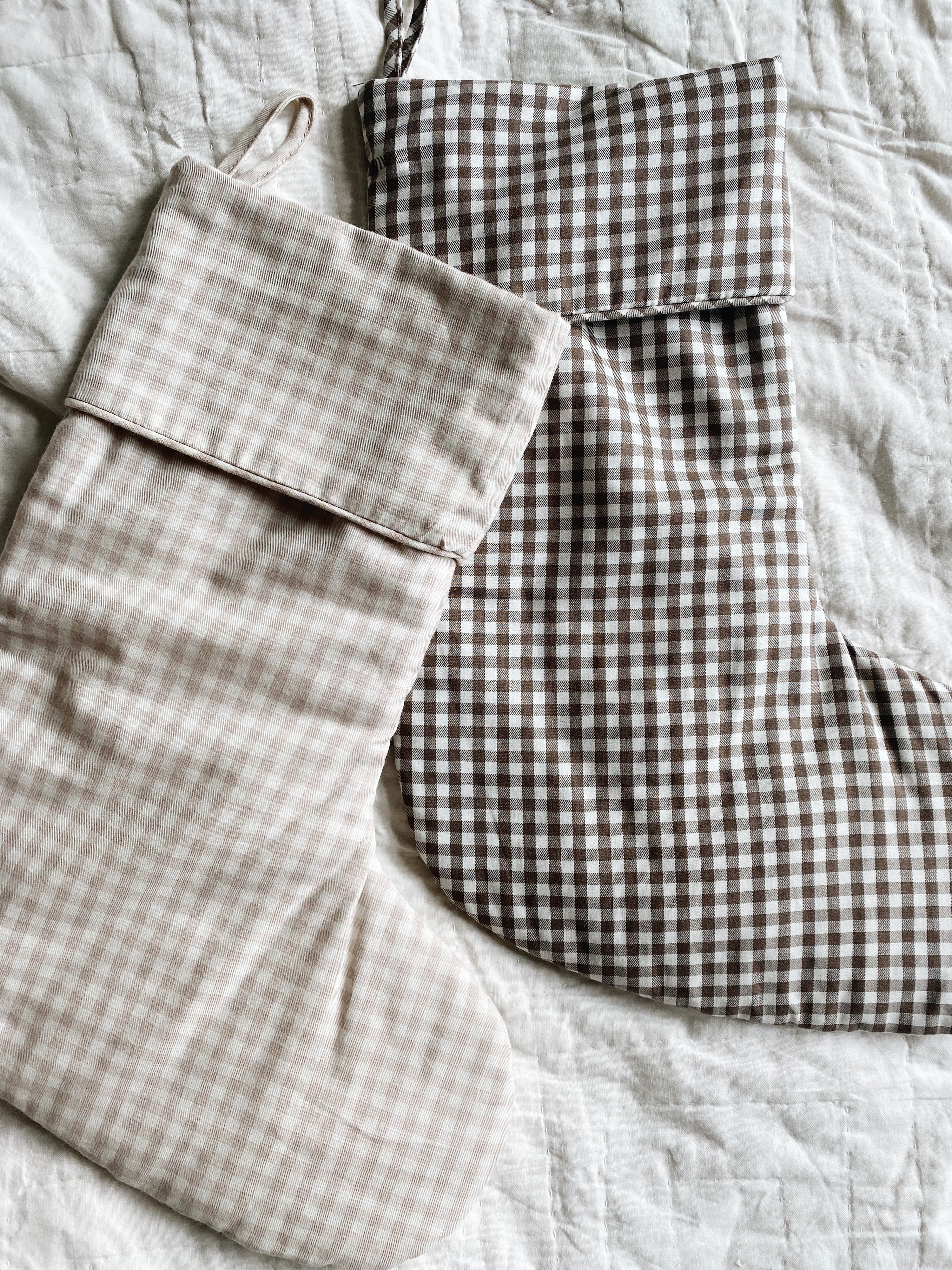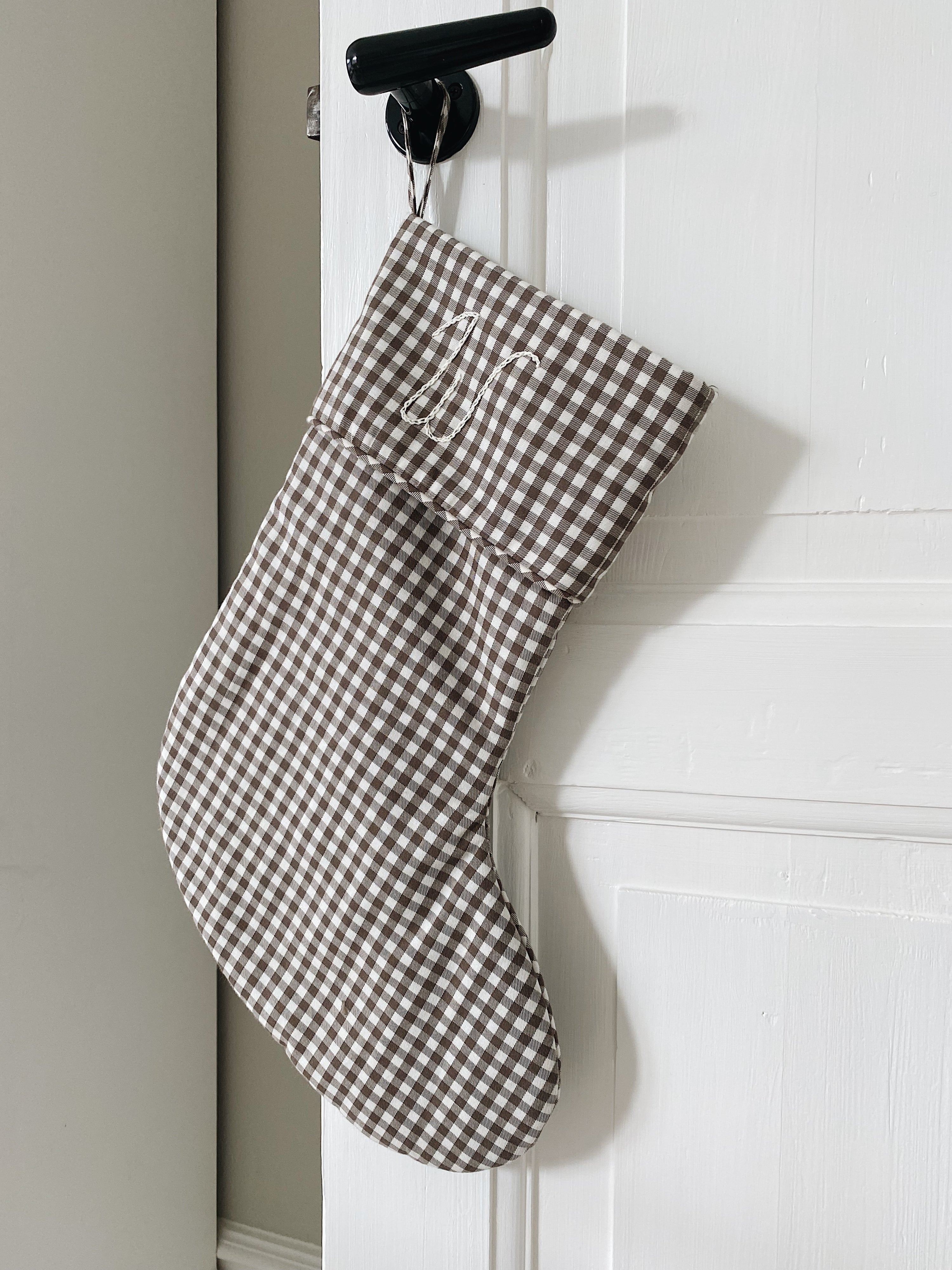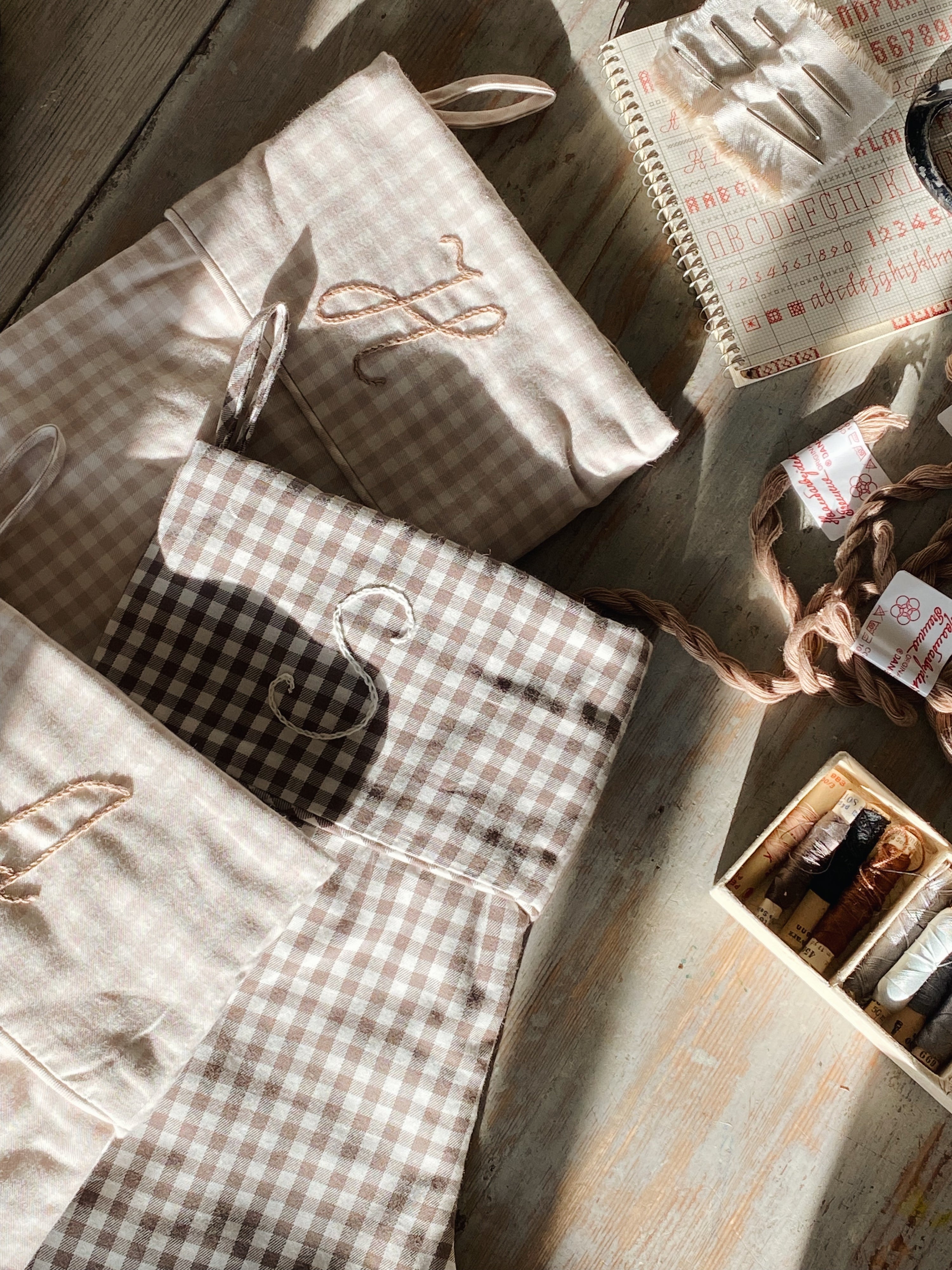 FREE shipping on orders above 1000 DKK (135€)
This classic Christmas stocking is made from soft organic cotton in our signature gingham design.
Choose it with a hand embroidered letter to make it a personal favourite Christmas after Christmas. 
Info about hand embroidered letters:
Add a hand embroidered letter of your choice.
Choose 'Christmas stocking - with letter embroidery'
Go to your basket and click 'Leave a note about your order' 
Write a note with the letter of your choice and the embroidery colour of your choice (white, brown, red, blue or pink) 
Check out and finish the order 
Shipping for Christmas stocking with a hand embroidered letter is up to 10 days. 
PLEASE BE AWARE THAT YOU CANNOT RETURN THIS ITEM (with letter embroidery)
Colour: Brown / cream
Quality: Organic cotton
Size: Onesize
Recently Viewed